About
Finding money for your business just became easier.
Integrity Grants matches the best Canadian funding opportunities to your business and does the writing so you don't have to!
Why Integrity?

Experienced. Friendly. Successful.

Free Consultations

Expert Grant Knowledge

Custom Grant Profiles

Competitive Pricing

Friendly Service
Grants Basics
Grants are merit-based competitions.
Your application competes with other applications for funding.
Grants are for future activities and most application review periods are long.
Apply early to secure your funding.
Grants are complicated and are different from each other.
Some grants have intake periods, others are accepted on a rolling basis until the money runs out.
Grant programs and availability change based on government priorities
Contact for expert advice on the best grants to maximize your success.
Testimonials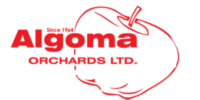 "Integrity Grants' dedication to helping local businesses grow is outstanding. Integrity's expert grant knowledge and friendly service has resulted in several successful grants for our company. We look forward to working together on future projects." -Kirk Kemp, President, Algoma Orchards

"I enjoyed working with Integrity Grants on a couple of different grants this year. Integrity is very knowledgeable on what is available and what might be a good fit for our business." -Adrian Jaques, General Manager, Sunshine Pickles

"Integrity Grants has a high intelligence of the funding industry for small businesses like ours. Their work ethic and personable skills allows communication to be seamless and efficient. Working with Integrity Grants was a fantastic experience for us and we look forward to future projects."-Tim D, Co-Founder, Culcherd

"Integrity Grants was a pleasure to work with and extremely flexible and accommodating. I was very impressed with Integrity's ability to organize a timeline, articulate details, formulate budgets all while ensuring grant guidelines and requirements are met. Integrity Grants is quick to familiarize themselves with the organization, grant program details and industry specifics to meet timelines efficiently. We will definitely work with Integrity Grants again!" -Lynnette Bain, Vice President, Tourism Windsor Essex Pelee Island


"Integrity Grants ability to seek out applicable grants is impressive - finding sources of funding that were not on our radar, and was very helpful in putting a successful application together for us. We appreciated Integrity's knowledge, enthusiasm and professionalism" - Dr. Shelly Hunt, Director, University of Guelph Arboretum



"In science and industry, integrity and credibility are essential. Integrity Grants will give you both with their professional grant-writing services." -Patrick Moldowan, Communications Director, AWRS
Contact
Ready to get in touch?
Mailing address:
975A Elgin Street West, Suite #387 Cobourg ON, K9A 5J3
info@integritygrants.com
226-971-9102
Email to subscribe for the latest updates